In-House Material Process Design and Turnkey Solutions
As a family-based, private company, Rowlands Woodhouse believes in maintaining high standards of workmanship and customer relations. For this reason, we offer individual services that help meet projects requirements, advice on system concepts, design and supply of processing equipment, including turnkey systems with PLC control panels.
All services designed with you, the client, to ensure that the most cost effective and practical solutions are developed.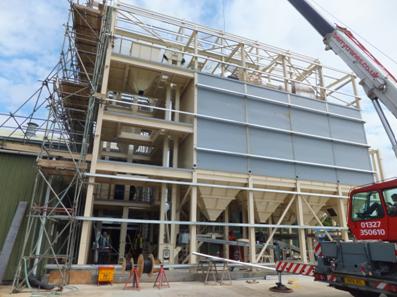 Our key services are: 
Bulk storage and handling
Mechanical storage and handling design and installation
Electrical and control (PLC) panel design and installation
Contract engineering
Biomass fine grinders and pulverising systems
Additional services:
Turnkey process system design and manufacture
Design, supply and erection of steel frame buildings
Recommendation and supply of process machines
By contracting Rowlands Woodhouse to produce silos for your business, you can take advantage of bespoke service, turnkey management, years of expertise and dedication to cost-effectiveness and quality.
For a range of industries, we will listen to your brief then design, manufacture and install the following:
Smooth walled round silos – fully welded or bolted assembly
Square, rectangular and round bins – assembled at our factory or site
Twin skin panel section bins – forming 'nests' of bins for storage, blending or out-loading. The panels can be insulted if required.
Our designed and manufactured silos primarily serve the bulk storage and handling industry, such as food mills, breweries, coal stores and power stations. Stainless steel, mild steel or aluminium fabrication, welding and bolting assembly, enamel and epoxy coating finishes are all carried out at our in-house manufacturing facility.
After your silo has been constructed in-line with your specifications, it can be cleaned, installed or relocated to any site. To find out more about this service, or to discuss your silo requirements with a technical expert call 01692 405129 or email info@rowood.co.uk.
If you require standard or bespoke bin sizes, we can deliver. Every storage bin is manufactured at our specialist in-house facility, using bin support steel and penthouse steel.
Choose between: –
Single skin panels – smooth walled or corrugated, with bin tops in steel – cones of any shape and method of discharge.
Twin skin panels – complete with heavy corner posts and internal chamfered corners.
Bin tops are manufactured in steel – cones of any shape and method of discharge.
Your bin's method of discharge can either be:
a) Gravity through outlet slides bolted to the underside of each cone.
b) Mechanical discharge via auger, scraper chain conveyor, vibratory discharger, pneumatic conveying.
As well as bulk handling equipment, our fully qualified and skilled engineers can design, manufacture and install bespoke mechanical storage and handling equipment. These include:
Special structural steel – buildings, to house bins and machinery at varying floor levels
Weighers – suspended or sitting on load cells for blending applications
Stainless steel special conveyors – for the human food industry
In our custom-made mechanical design office, our experienced staff are all conversant with various CAD systems and 3D steelwork programmes. Project concept, design, detail and CAD-CAM drawings are produced for manufacture of components within the on-site factory.
In terms of mechanical storage system installation, Rowlands Woodhouse has always had a specialist teams. Our installations offer you peace of mind that when a contract is issued, the complete project will be handled by the 'main contractor', and all the disciplines are monitored and linked by one company.
Call 01692 405129 or email info@rowood.co.uk for further enquiries about our mechanical storage and handling equipment.
Electrical Control Panel Design and Installation 
After listening carefully to the electrical control needs of your business; our design engineers will issue the construction and testing specifications to your in-house manufacturing facility.
The panels maybe used for individual machines or if required, fully sequenced PLC controlled to operate a complete system or mill facility. The panels are built and tested in an independent building to ensure the manufacturing stage takes place in a clean environment and that high quality is maintained.
When your control panel is installed, you can rest assured that the complete project will be handled by one 'main contractor' who has full control of every aspect of the process.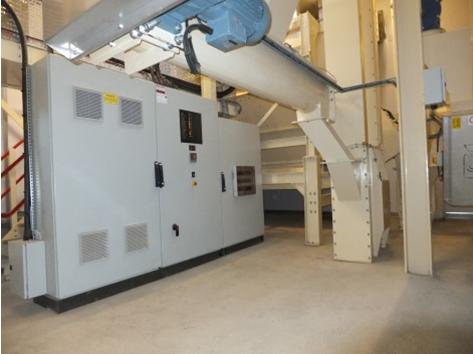 If you would like to find out more about our electrical control panel design and installation service, call 01692 405129 or email info@rowood.co.uk

Contract Engineering Services 
Rowlands Woodhouse have, over the years, subcontracted their equipment and services to main contractors throughout the UK. With over 3 decades of experience in contract engineering for a number of industries.
From our in-house design office, our team have worked with other contractors to ensure equipment 'dovetails' into the main scheme with a minimum of difficulty, ensuring maximum on-site efficiency. We can then incorporate a complete turnkey service of manufacture and installation, using British-sourced materials and parts.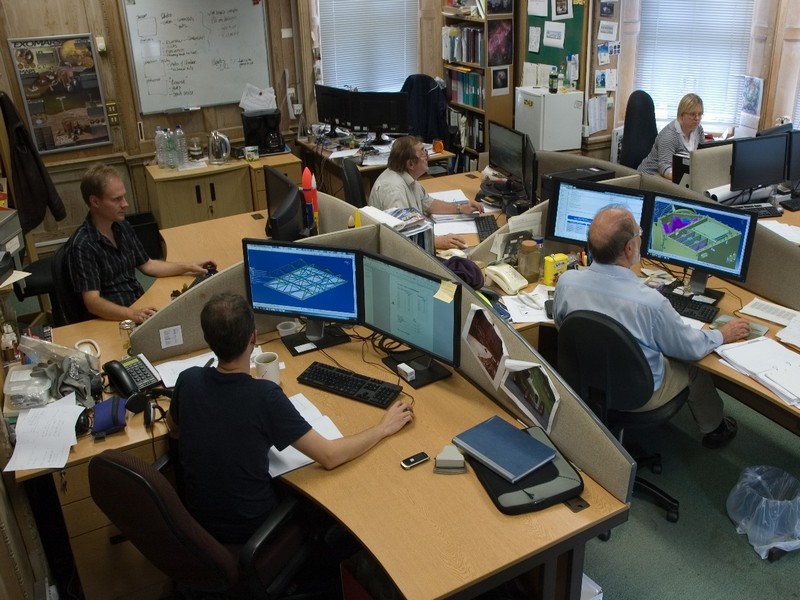 In-house Services 
This function is a linked operation using the design/drawing offices, the contract engineers and the Technical manager. They ensure that any contract for equipment, complete mill or process system may be engineered to a quality specification, it meets the project requirements and installation dates.
The in-house mechanical and electrical installation teams are also linked into the project, when required, to ensure that the programme dates are maintained and the correct equipment and cranes, etc. are on site.
In recent years, Rowlands Woodhouse has developed into a main engineering contractor when required, offering our clients:
Mechanical and electrical engineering design service
Bulk storage and building design which can be integral on most schemes
Dust control
Filtration
Liquids addition
Steam addition
Our technical engineers, both on-site and in the office, are highly qualified with years of experience to ensure the smooth running of your contract project – however big or small.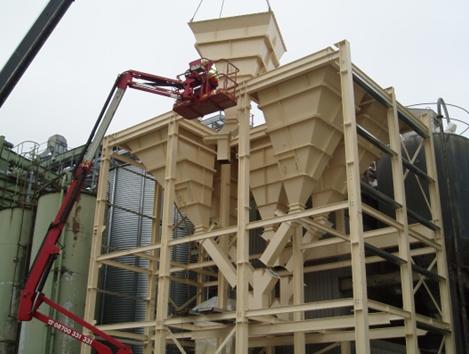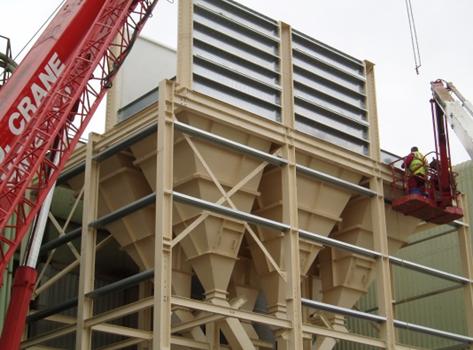 Material Reduction Systems 
If you require biomass and bio fuel manufacture or material reduction/grinding, you can receive a specialist service from Rowlands Woodhouse. We work with your company to deliver the right biomass or pulverising system for you, including:
Concept advice
Design and supply of processing equipment
Turnkey project management with PLC control panels
The design, manufacture, installation and contracts of all biomass processing systems are handled in-house, helping to reduce the capital cost, ensure contractual control and improve the transparency of our work.
Rowlands Woodhouse uses both standard and new technologies to meet current Government legislation, in terms of emission control and the disposal of waste materials and recycling.
To satisfy your specific environmental requirements, our fully qualified design and engineering teams will develop tailored solutions such as:
Reducing or removing the need for land fill and producing revenue
Removal of elements from gas or flue emissions to recover carbon
Produce hydrogen from water
Produce green diesel from waste
Producing steam, heat or electricity that may be used on a private site or fed into an electrical grid
Converting raw materials into pellets or briquettes for use as bio fuels
Reducing materials and supplying systems for co-firing and bio fuel conversions for power stations
Producing RDF fuel from MSW
Call 01692 405129 or email info@rowood.co.uk to speak to a technical expert about the needs of your industry and company.